Date
Event Name
Venue
Hotel
to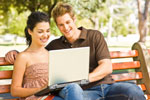 Mikey's Magnetic Mash-Up
Experiment with kinetic drawings like artist Mikey Eastman. Discover what happens when you mash up chalk and combine colorful dust with magnetic drawing tools! Enjoy this activity
Mikey's Magnetic Mash-Up
Venue - The New Children's Museum, San Diego, CA

Best Western Seven Seas
to
San Diego County Fair
The San Diego County Fair at the Del Mar Fairgrounds takes place from early-June through the Fourth of July weekend each year.
San Diego County Fair
Best Western Seven Seas
to
Big Bay Boom!
The Big Bay Boom July 4th Fireworks Show is back, promising another spectacular display over San Diego Bay. Fireworks will be discharged simultaneously from barges placed
Big Bay Boom!
Venue - Embarcadero

Best Western Seven Seas
to
SIAM Workshop on Network Science
Venue - Town & Country Convention Center San Diego, Ca

Best Western Seven Seas
to
SIAM Workshop on Network Science
Venue -
Town & Country Convention Center
View Map
Best Western Seven Seas